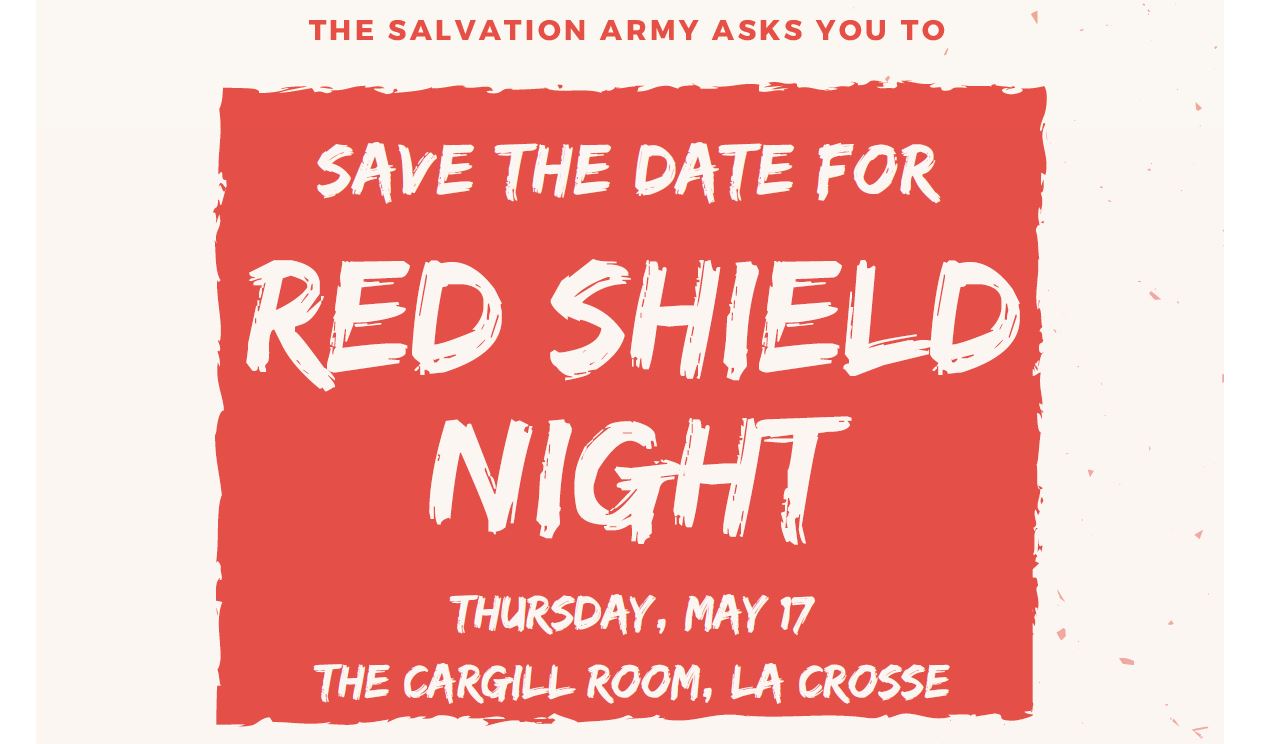 Click here to get your tickets today! You can also purchase tickets at any Festival Foods location in La Crosse County!
Event press release:
Rotary Lights to be recognized with 10th Red Shield Award
Event details:
What: Red Shield Night
When: Thursday, May 17, 6:00-9:00p.m.
Where: The Cargill Room
332 Front Street South
La Crosse, WI 54601
LA CROSSE – Rotary Lights is set to be recognized for their work in feeding the community and bringing joy to thousands in the La Crosse area.
The Salvation Army will hold the first annual 'Red Shield Night' on Thursday, May 17th as part of National Salvation Army Week. The event will feature live music from local band Sellout and a silent auction where dollars raised will benefit the day-to-day operations of The Salvation Army. During the event, Rotary Lights will also be honored with the 10th Community Red Shield Award. The award is given to individuals or organizations that have made meaningful contributions to the community, not just The Salvation Army.
The Rotary Lights display first began in 1995. Today, nearly 300,000 visitors stop through Riverside Park every season – donating thousands of food items and thousands of dollars. Rotary Lights disburses these donations to various local food pantries and non-profits in the La Crosse area. Since its inception, Rotary Lights has raised more than 3.6 million food items.
Past recipients of the Community Red Shield Award are Jean Gitz Bassett, Ed and Miriam Tanke, Dave and Barb Skogen, John and Linda Lyche, Franciscan Sisters of Perpetual Adoration, Pat and Joanie Smith, Don and LaVonne Zietlow, Don and Roxanne Weber, and Brad and Lynn Sturm.
Silent auctions can be previewed and pre-bid on starting April 16th. Online pre-bidding will close on May 16th with final bids accepted at the event before closing at 8p.m. To see items available, to purchase tickets, and for more information on the event, visit www.SalvationArmyLaCrosse.org or call 608-782-6126.
Thank you to the following sponsors for making Red Shield Night possible: